Cassadee Pope Shares Hopeful New Single "One More Red Light"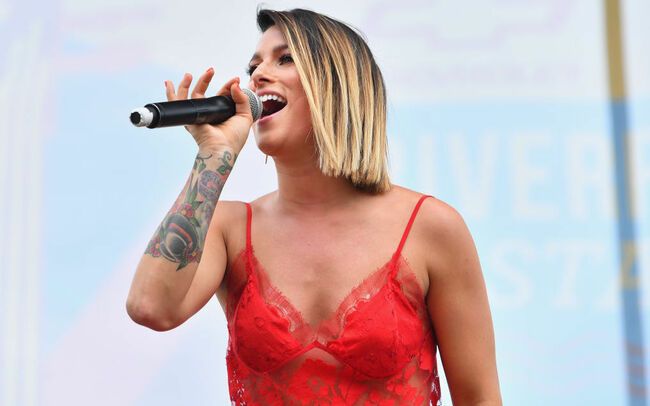 Cassadee Pope has made a lot of changes this past year. She ended a long term relationship, left her record label, and changed management companies. Though this must change can be overwhelming, she told iHeartRadio back in April that she actually feels liberated.
"This time around with the new music and this process it feels really freeing," she explained. "I just feel like I'm in the best place I've ever been in my life personally, and mentally I just feel good, I feel the most like myself. I feel like that's the biggest difference in my past projects and this one."
That hopeful feeling encapsulates The Voice alum's newest single, "One More Red Light."
"One more red light, let's keep it going/ Take another lap around this town/ Another slide over to your side, stealing kisses/ Baby I just wanna drag it out," She sings on the song's chorus. "Let's take the long way home/ Nice and slow/ Before we have to say goodnight/ Let's find one more red light/ Let's find one more red light."
"The idea for 'One More Red Light' came from the excitement of connecting with someone that you're getting to know," the country star explained in a press release. "It's such a fun and unpredictable time, and if it's going THAT well, you just don't want the night to end, so the story I'm telling between 'Take You Home' and 'One More Red Light' is about hope and vulnerability."
"This is a whole new chapter in my life," she added. "I absolutely dive into the darker times on some of the other tracks coming for this project, but I wanted to start the story here."
Listen to "One More Red Light" below.