Kelsea Ballerini Opens Up About Holding on to the Fan Side of Herself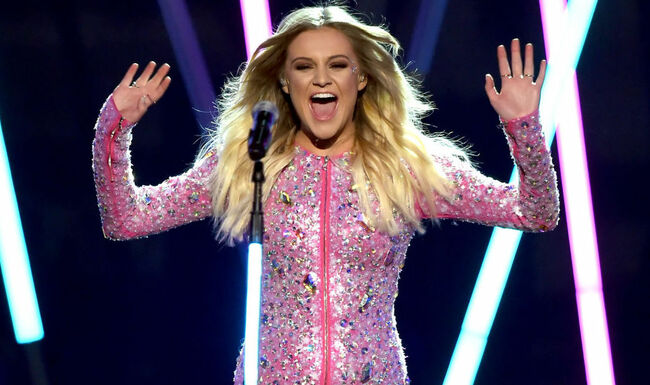 Kelsea Ballerini may be a country star on the rise, but first and foremost she's a music fan. And she never wants to lose that side of herself.
In a recent interview with Teen Vogue, the 24-year-old chatted about touring with Keith Urban — someone she admired greatly growing up.
"I have this picture from the CMT Awards when I was 15 years old, like reaching across the barricade as a fan to shake his hand," she recalled. "I think he's the best that country music has. So just to be able to do what I do and introduce myself to his fans and then turn into a fan every night and go watch him is super sick."
When asked how her mindset shifted as her fan base grew, Ballerini's answer was simple: "It doesn't shift," she said matter-of-factly. "I have two gears in my brain and it's like artist mode and fan mode. And I never want to lose that excitability as a fan. To wait in line for an hour to spend 30 seconds with someone is the coolest thing ever. I did that for so many people. I never want to lose that side of myself."
Read the full interview here.
Photo: Getty Images